DATABASE
After consulting sources from activists to officers, the California Reporting Project has developed a database for police files.
Scanning and collecting records is just the start. Police reports are subjective and often narrative documents; accounts may conflict. That's why two people read each record to pull facts from it before an editor reviews entries. The result is a database created to quantify uses of force, sexual misconduct, and dishonesty on the job among California law enforcement agencies.
PODCAST
NPR and KQED reporters examined select misconduct cases and the shadowy world of police discipline. The result is a long-form podcast, "On Our Watch", which debuted in May 2021.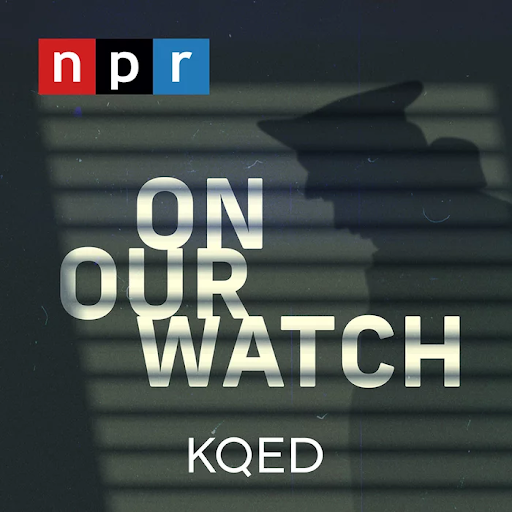 You know the refrain. With each new scandal involving law enforcement, another horrific video of misconduct, evidence of assault, or act of fatal negligence, police officials tell the public: "We're investigating."
But what really happens inside those internal investigations that promise accountability? For decades, the process for how police police themselves has been inconsistent, if not opaque. In some states, like California, these proceedings were completely hidden behind a wall of official secrecy.
"On Our Watch" brings listeners into the rooms where officers are questioned and witnesses are interrogated to find out who this system is really protecting. Is it the officers, or the public they've sworn to serve?
KEY LEGAL MOMENTS
Even before SB 1421 took effect, police unions appealed to the California Supreme Court for extraordinary relief to block it. When that didn't work, police unions filed dozens of challenges in county courts. Members of the California Reporting Project have fought for transparency in court:
In Contra Costa County, the Bay Area News Group, KQED and the Center for Investigative Reporting won the first court case, and the records promised under the law, establishing precedent;
In Southern California, the Los Angeles Times and KPCC defended access to newly unsealed files, winning every case so far except one (a still-open appeal filed by the Association for Los Angeles Deputy Sheriffs)
With the First Amendment Coalition, KQED won a judgment against the state's attorney general, opening up records from the California Department of Justice;
More recently, KQED has also sued the California Highway Patrol and BART, when they each were slow to produce misconduct files.
CRP members have produced hundreds of original SB 1421 stories, both about police misconduct files and the fight to access them.
Some recent examples:
DATABASE
Question Development
Led by Lisa Pickoff-White, KQED


Sara Altman, Stanford
Dana Amihere, Code Black Media
Alex Emslie, KQED
Jeremiah Dobruck, Long Beach Post
Chris Hagan, CapRadio
Ted Han, Mozilla
Sukey Lewis, KQED
Thomas Peele, Bay Area News Group
Molly Peterson, California Newsroom
Cheryl Phillips, Big Local News, Stanford
Ben Poston, The Los Angeles Times
Bert Robinson, Bay Area News Group
Database Development
Dana Amihere, Code Black Media
Sara Altman, Stanford
Chris Hagan, Capital Public Radio
Ted Han, Mozilla
Lisa Pickoff-White, KQED
Paul Schreiber, TechMatters
Serdar Tumgoren, Big Local News
Data editors
Phoebe Barghouty, Big Local News, Stanford
Molly Peterson, California Newsroom
Dilcia Mercedes, Big Local News, Stanford
Cheryl Phillips, Big Local News, Stanford
Sukey Lewis, KQED
Lisa Pickoff-White, KQED
Emily Zentner, CapRadio
Researchers
UC Berkeley
Nazmul Ahasan
Bella Arnold
Noah Baustin
Jesse Bedayn
Irene Benedicto
Julietta Bisharyan
Sarah Bohannon
Freddy Brewster
Anne Daugherty
Vanessa Flores
Haley Gray
Hanisha Harjani
William Jenkins
Daniel Lempres
Katherine Li
Katie Licari-Kozak
Imran Ali Malik
Francisco Martinezcuello
Mathew Miranda
Elizabeth Moss
Elena Neale-Sacks
Brian Nguyen
Armon Owlia
Eliza Partika
Michelle Pitcher
Deena Sabry
Arijit Sen
Nina Sparling
Dylan Svoboda
Ananya Tiwari
Lesley Torres
Krissy Waite
Vera Watt
Junyao Yang
Brittany Zendejas
Ying Zhao
UC Irvine
Maryanne Alderson
Juan Sandavol
Stanford
Irene Casado Sánchez
Sophia Chen
Danielle Echeverria
Ross Ewald
Kavish Harjai
Justin Hogg
Julia Lasiota
Yoni Lerner
Galen Lew
Kyle McKinley
Melissa Newcomb
Camryn Pak
Syler Peralta-Ramos
Lily Taylor
Eric Ting
Daniel Wu
California Newsroom
ON OUR WATCH
Production team
Nicole Beemsterboer, NPR
Cynthia Betubiza, NPR
Leila Day, Pineapple Street Media
Sandhya Dirks, KQED
Alex Emslie, KQED
Huo Jingnan, NPR
Adelina Lancianese, NPR
Sukey Lewis, KQED
Nina Sparling, KQED
Special Thanks
Alexandra Hall, KQED
Chris Hoff
Lisa Pickoff-White, KQED
Joe Shapiro
Liana Simstrom
Julie Small, KQED
Barbara Van Woerkom