Too few homes
Is Prop. 13 to blame for the state's housing shortage?
Michelle Krasowski is the most glass-half-full victim of California's housing shortage you'll ever meet.
She has decked out her converted basement apartment on this block in North Oakland like an eclectic bohemian loft. Boutique fabrics and artwork adorn the walls, craft supplies and a film projector from the 1970s are scattered about the living room.
Krasowski loves the neighborhood, which she moved to about a year and a half ago. The friendly neighbors that know each other by name, the old church down the street, the taqueria and pizza place a few blocks away. It fits her.
"It's not as new and shiny as some of the other places that have been converted around the East Bay, and I really like that," says Krasowksi.
But like so many Californians these days, Krasowski doesn't know how much longer she can afford to stay here. She pays nearly $2,000 a month in rent, which she says is nearly two-thirds of her take-home pay as a librarian for Contra Costa County.
"I feel like it's the new normal, and actually like a good value for the Bay Area," says Krasowski, 38, "which is insane."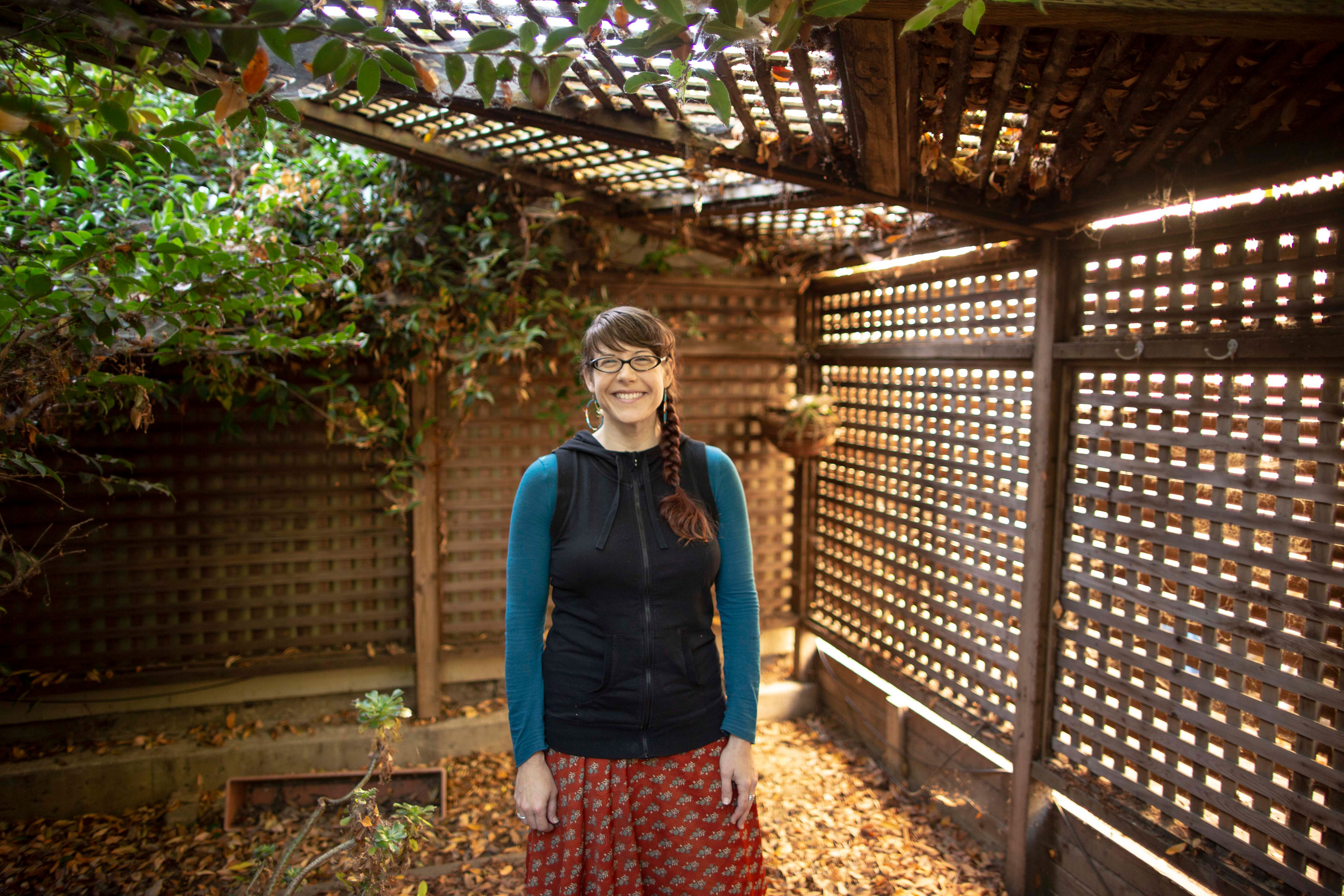 Michelle Krasowksi would like to buy a home one day, but she knows that day is a long way off. (Sean Havey for California Dream)
California, and particularly the Bay Area, hasn't built enough housing to keep up with demand. By one estimate from the California Department of Housing and Community Development, the state needs to build 1.8 million units over the next seven years just to keep pace with population growth. Right now, California isn't close to building that quickly.
There are lots of reasons for the state's deep housing shortage. You can blame broken state housing laws, high construction costs, and recalcitrant "not-in-my-backyard" communities that oppose new building across the state.
But experts say some unintended consequences of Proposition 13 help explain why the state doesn't build housing like it used to.
The vacant lot problem
Just around the corner from Krasowski sits an undeveloped lot, overgrown with weeds and surrounded by a chain-link fence.
Brian Smith has lived next door to the empty lot since he bought his house in 2004. It used to be owned by his neighbors two lots down, who had it for decades before selling last year.
"We always assumed somebody would develop it at some point, but it's been sitting here the whole time," says Smith, who reported the lot to the city after the weeds had grown to near-eye level.